4 Website Development Trends You Need To Know About In 2018
04/12/2017
Did you know that 48 percent of people cited a website's design as the number one factor in deciding the credibility of a business?
Web development trends are evolving at a rapid pace, and are vital to the success of your brand. As well as looking good and featuring excellent content, modern websites need to be mobile-friendly, secure (HTTPS),
faster-loading
and search engine optimised.
The start of a new year is the perfect time to overhaul your site. Have a read of our handy tips to start 2018 on the best possible foot.
Mobile takes priority
As of 2017:
There are over 3.5 billion global mobile internet users.
More people use the internet on their mobile over their desktop.
40 percent of people will choose a different search result if the first is not mobile-friendly.
62 percent of companies who designed their website for mobile platforms increased their sales.
The stats speak for themselves. In 2018, your web priorities should be focussed on becoming mobile-friendly or optimising your current layout. Up until the past couple of years, sites were designed for viewing on larger devices such as desktop computers, laptops and tablets. However, the onus is now upon catering to mobile users and meeting the needs of on-the-go customers.
Design elements, images and functions that work on a desktop but aren't mobile-optimised may undermine UX on a smartphone and negatively affect your business. In fact, 48 percent of users say that if they arrive on a business site that doesn't work well on mobile, they take it as an indication of the business simply not caring.
Be mindful and proactive in your mobile design. It's an absolute necessity for your company in 2018.
Video killed the radio star
If you have any relation whatsoever to advertising or marketing, video is something you cannot ignore. 100 million hours of video are watched every day on Facebook. 4 times as many customers would rather watch a video about a product than read about it. And, if you need more convincing, 51.9 percent of marketing professionals worldwide name video as the type of content with the best ROI.
One of the biggest advantages of video marketing is that it's visual and auditory, making it easier for users to recall over text-based content. When customers remember your video marketing content, they remember your brand. In turn, this generates more leads for you.
Keep your video content consistent with your brand's design to ensure your company is making an impact. For example, use the same colours, fonts, logos and tone in your video marketing content as your blog. This will help to reinforce your brand and make it more memorable in your users' minds.
Below is an example of an effective video marketing campaign by GoPro. While the brand has worked to define itself as adventurous and extreme, this video deviates from their usual extreme-sports related offerings. Why? It helps them appeal to a wider audience outside the world of extreme sports. The video below is engaging, touching and interesting to a variety of audiences, generating more potential for leads, brand awareness and conversion.
Bold fonts, bright colours
Unsurprising fact: given fifteen minutes, two-thirds of users would rather consume something beautifully designed than something plain. Looks do matter! You have ten seconds to leave an impression with a customer before they decide to leave. Make those ten seconds count by presenting your website in a way that's not only functional but beautiful.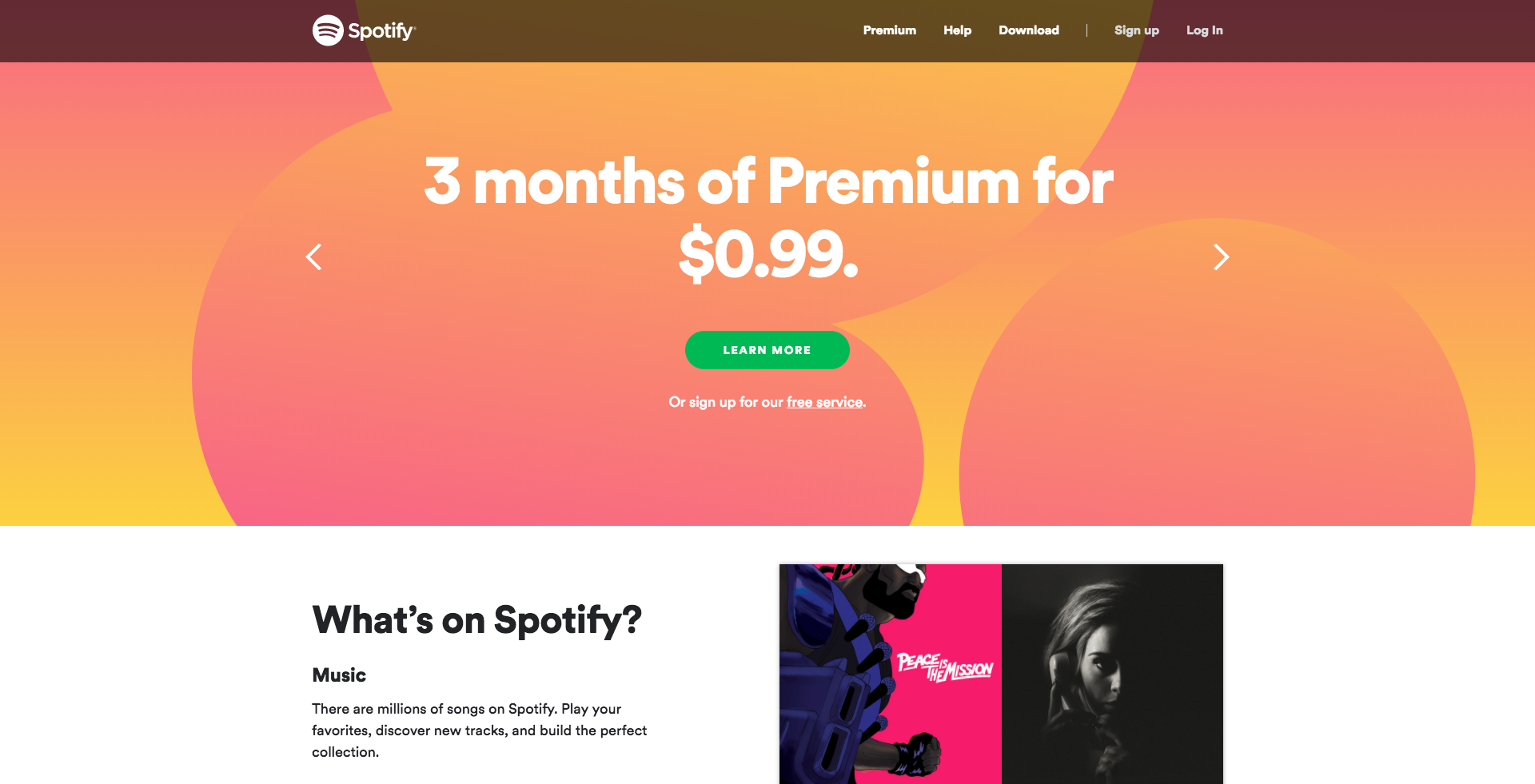 Catch your visitor's attention with colours and designs that set you apart from competitors. Bold font styles help users to focus on content and get a gist of your brand's identity, while whitespace makes text easier to read and more accessible. The rising popularity of typography is a wonderful way to make a statement. Furthermore, it doesn't slow your page down like large images do.
Your goal is to make the UX as pleasing and easy as possible to keep visitors on your site and eventually convert them into paying customers.
24/7 customer support
It's predicted that by 2020, 85% of all customer interactions will proceed without human assistance. AI is improving every single day, and the era of the chatbot has arrived.
A chatbot can be highly beneficial for businesses since the interface ensures that you are in contact with your client at any time. The bot is intelligent enough to answer frequently asked questions and redirect clients to pages -- all without a customer support department.
As well as providing round-the-clock customer service solutions, bots are expected to simplify the web experience in coming years. They will soon be able to determine what your customer is looking for based on an analysis of their past interactions with your company.
These tips should get you started in considering how to optimise your website for the new year. Good luck!