3 Must-Have Time Management Tools for the Savvy Self-Employed
15/12/2017
Being self-employed can seem like a dream. Being your own boss and choosing the hours you put in sounds like everyone's ideal work situation.
However, one of the hardest parts about working for yourself is knowing when to switch off and similarly, when to get back to it. It's common for self-employed people to burn themselves out with the massive workload facing them, or struggle to get motivated and settle into a structured routine.
Not only will establishing a healthy work/life balance ensure you're able to be more productive with your work, it'll also remind you what you're putting all of those hours in for. Instead of setting yourself regular work hours, aim to maximise the work you do with these handy apps.
Toggl
Tracking your work hours by project and/or client is a must. Toggl is a time tracker tool, which gives you the ability to start and stop a timer with each task you do. You can use it effectively to put a time limit on certain projects, as well as doing an accurate audit of what you spend most of your time doing -- what tasks need to be prioritised and are they getting the time they deserve? Conversely, is something taking you too long that's not as important or urgent?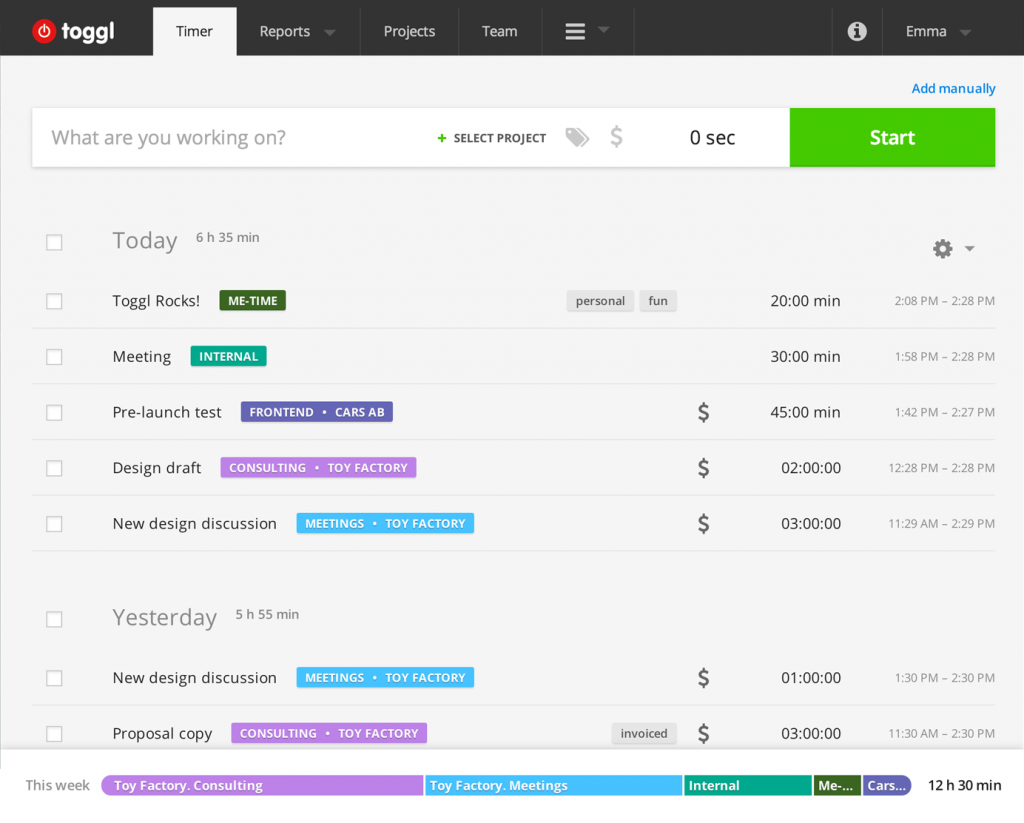 Airtable
Now that you have your time tracking in place, let's make sure you get something brilliant done using it! Airtable is a spreadsheet for people who hate spreadsheets. It makes planning tasks super easy and allows you to see them in alternate views such as a calendar, Kanban board, gallery, or just a good old-fashioned list. It's shareable so you can keep clients or stakeholders in the loop.
The other great feature is the template options -- they're actually useful! Need a content marketing pipeline? Agile product-planning calendar? How about somewhere to put together an event marketing plan? Airtable has these and more.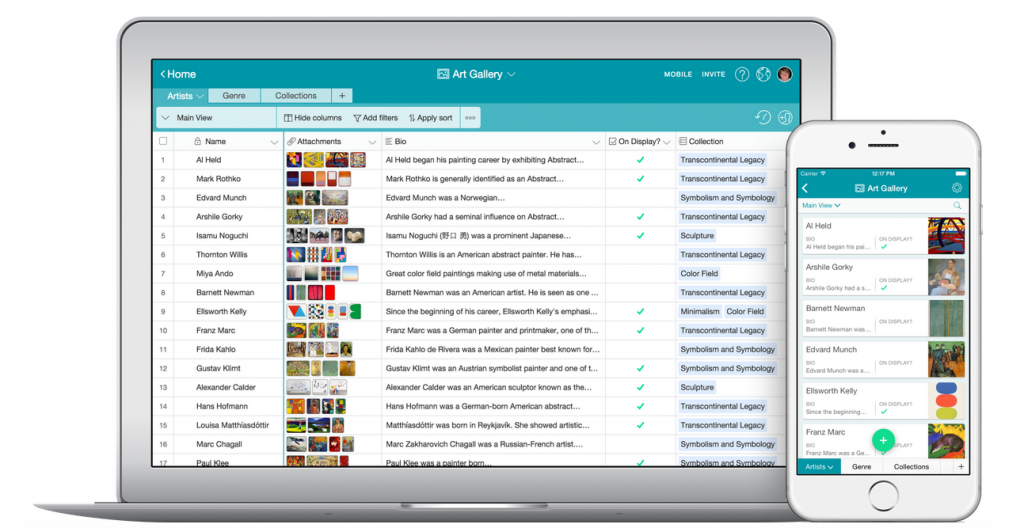 Invoice2Go
This incredible app makes it easy for small business owners or freelancers to create professional invoices on the go. It has a range of super useful features, including the option to design or upload a logo for your business, showcase your awards and accreditations on your invoice, sync automatically across all your devices, and set up weekly, fortnightly or monthly invoices for repeat business.
As well as being an invoice generator, Invoice2Go works as a bill organiser, receipt and expense tracker, and a time tracker. It's a must-have for all business owners who manage their own accounts.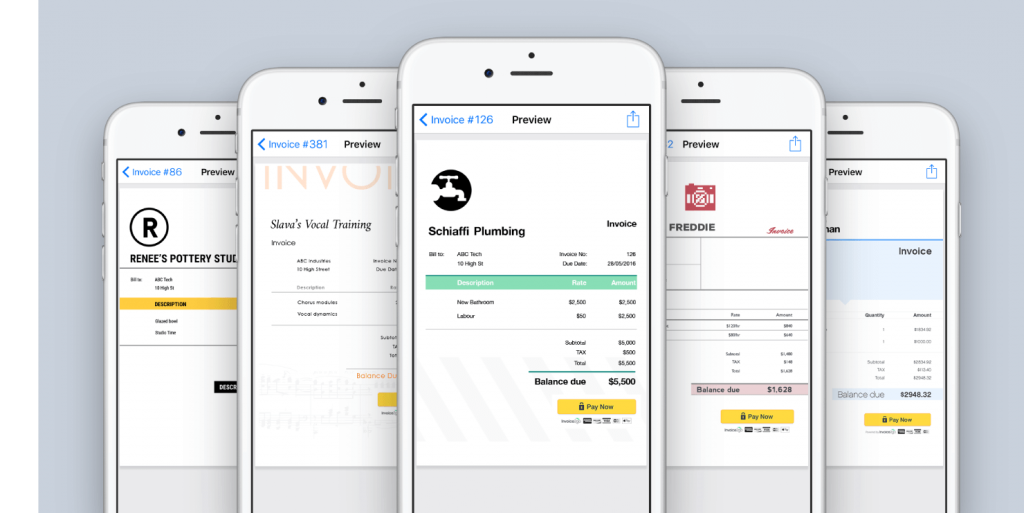 Time is of the essence, especially when it comes to work. These apps should give you a head start in effectively planning your time, so you can get back to focussing on kicking goals!